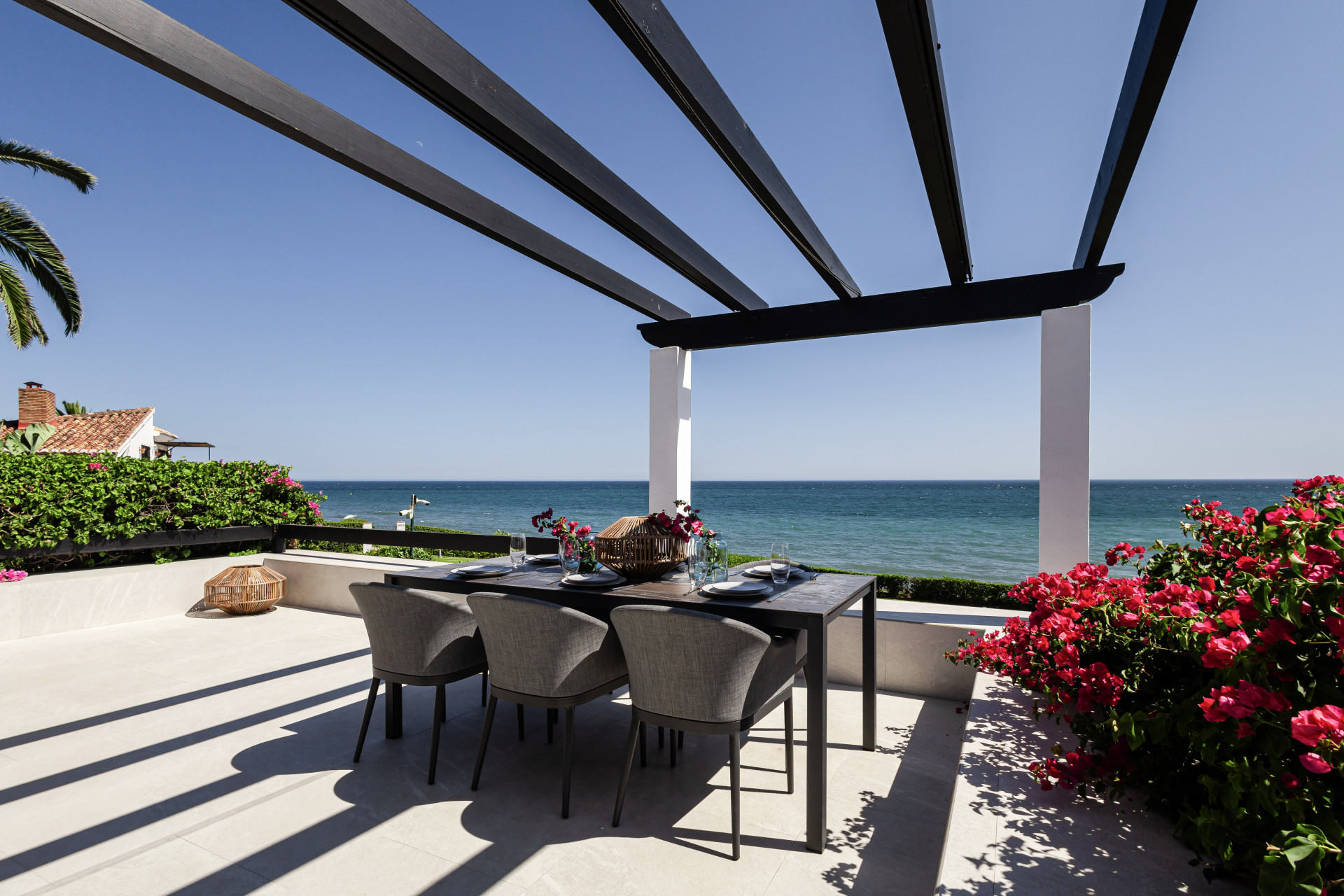 Estepona Playa
Estepona
Price

357 € Day

REF. Number

NF-00831TP

Tenure

Town House

Bedrooms

3 bed

Bathrooms

3 bath

Built area

280 sqm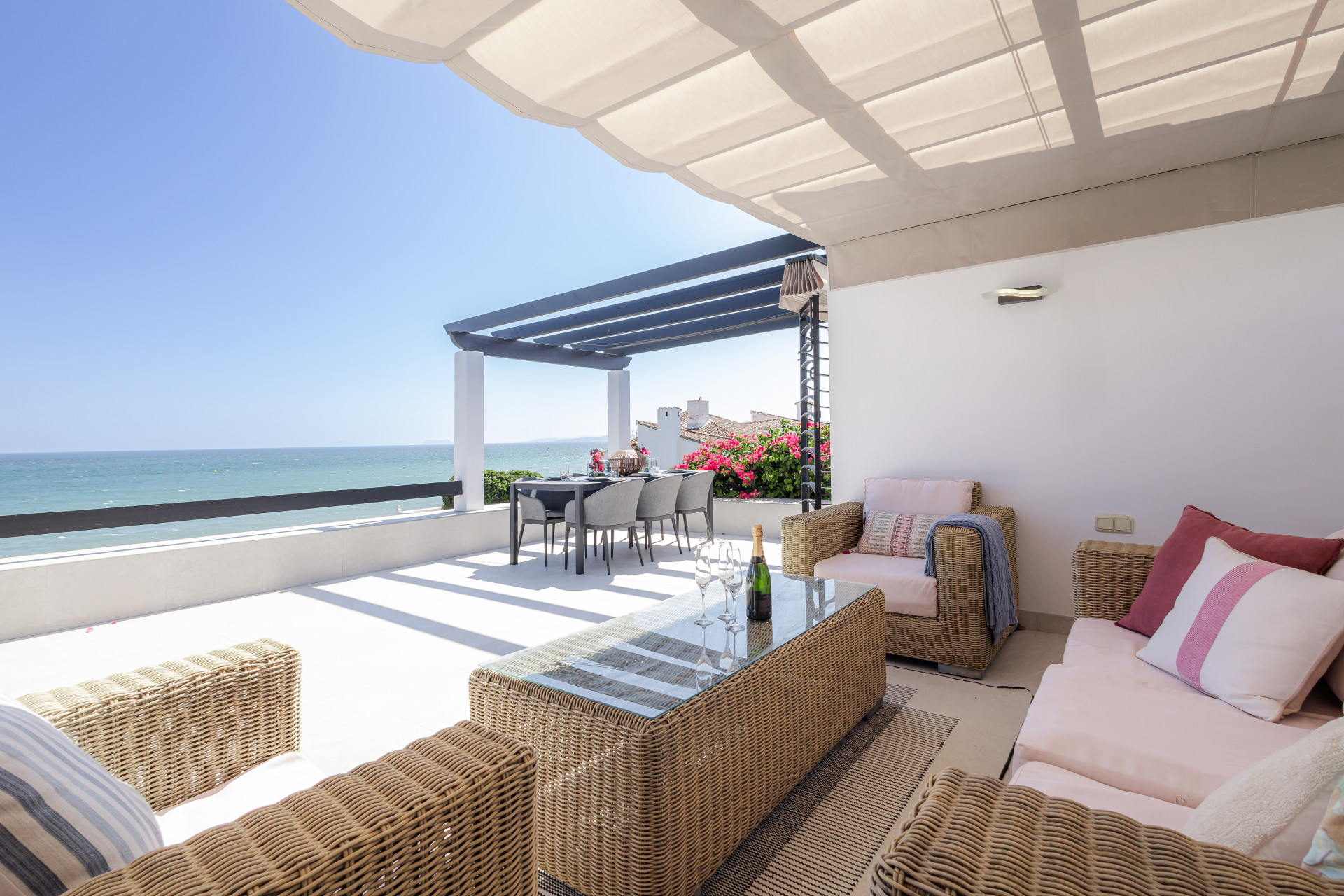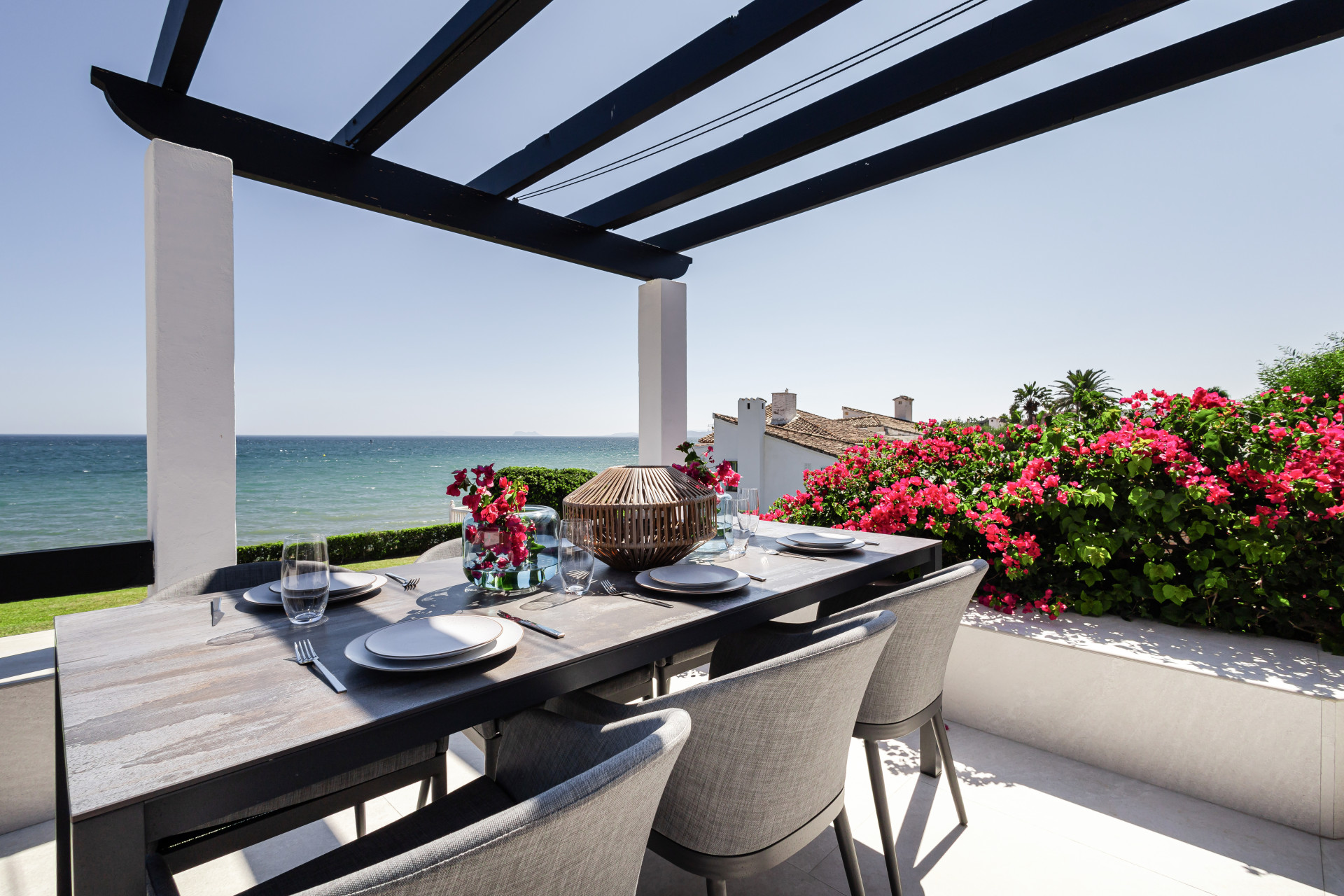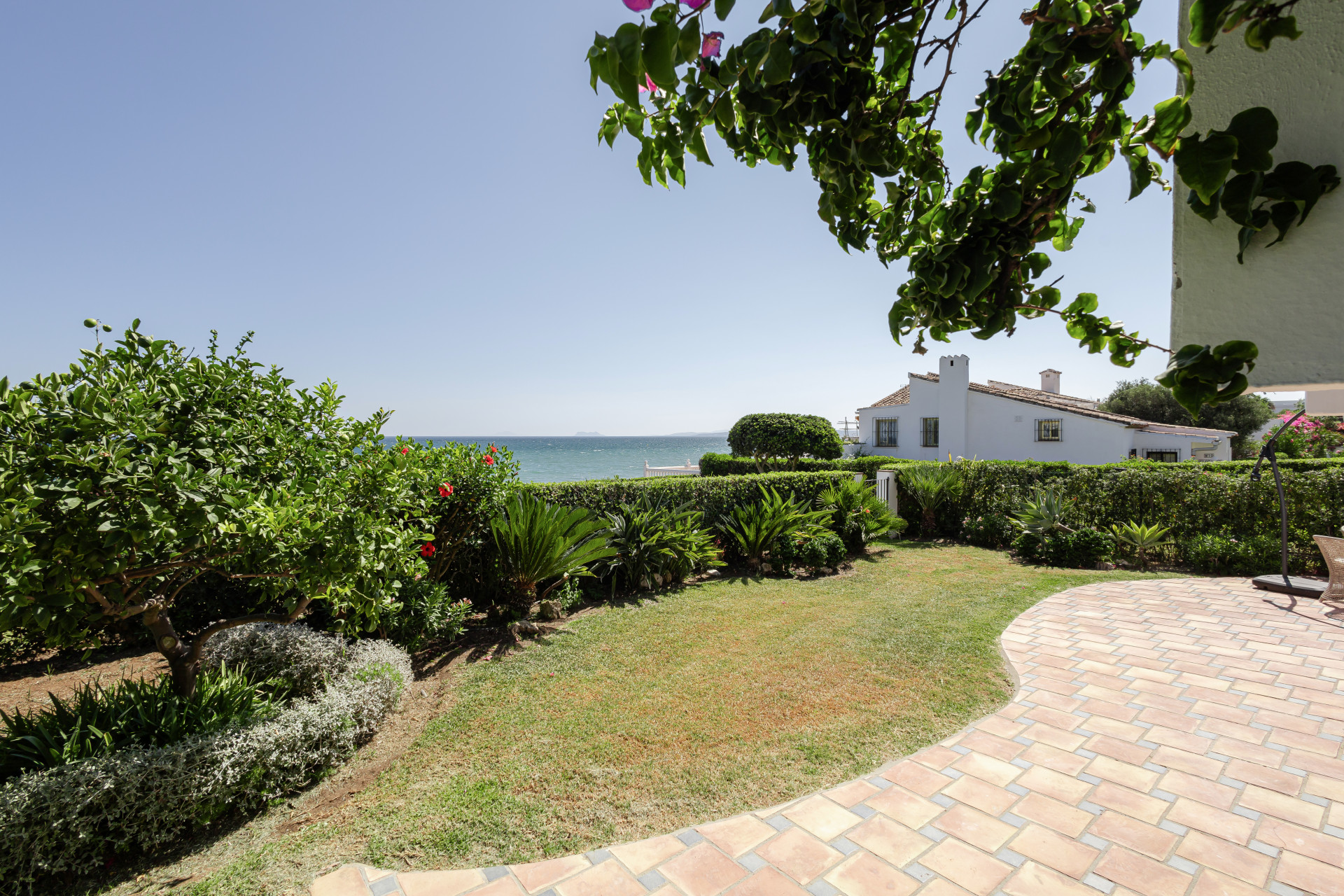 Nestled within the exclusive urbanisation of Villas Andaluzas in Estepona, this exquisite 3-bedroom townhouse embodies the epitome of sleek, minimalistic design. Elegantly spread across its three stories, this architectural masterpiece offers not only a luxurious living space but a lifestyle of pure opulence.

Upon entering, you're greeted by an ambience of refined sophistication. The interiors are adorned with a minimalist colour palette, featuring pristine white walls that seamlessly complement the chic wooden flooring throughout. Sunlight dances through strategically placed floor-to-ceiling windows, casting a warm and inviting glow upon every corner and in the evening the flames of a strategically placed living-room fireplace is charming yours and your loved ones, evenings.

You'll immediately realise that the kitchen and bathrooms have been reformed and brought to the highest standards, and the three bedrooms promise the best rest with their high mattresses, finest beddings and pristine sea views from the windows.

The heart of this residence lies in its vast terrace, an oasis of relaxation and entertainment that boasts unobstructed vistas of the azure sea. The centerpiece of the terrace is a generously sized dinner table, a place where memories are crafted over sumptuous meals under the sunlit or star-studded sky. Adjacent to it, a lounge area replete with plush seating invites you to unwind with a book or to simply revel in the breathtaking panoramas.

Beyond the terrace, a meticulously manicured private garden awaits, creating a seamless flow between indoor and outdoor living. Here, a second al fresco dinner area beckons, cocooned within nature's embrace, where the symphony of rustling leaves provides an idyllic backdrop to gatherings with loved ones after having had a nice plunge in this gated communities pool or enjoyed the direct access to the what is, one of the most pristine beaches of Estepona.

This townhouse doesn't only offer the embrace of its interiors and the allure of its terrace and garden; it also bestows the gift of proximity to the soothing sound of the waves. With front-row beach views, the townhouse grants the privilege of watching the tides ebb and flow, a mesmerizing display that reminds you of the beauty and grandeur of the natural world, with views of the Gibraltar Rock and Morocco.

In the Estepona urbanisation of Villas Andaluzas, this townhouse is not just a dwelling; it's an embodiment of an exclusive coastal lifestyle. It's an invitation to experience the harmonious blend of contemporary elegance and the tranquil allure of the sea. If luxury had a new address, it would surely be found here, where every moment is a testament to the finer things in life.
Contact us
---
---