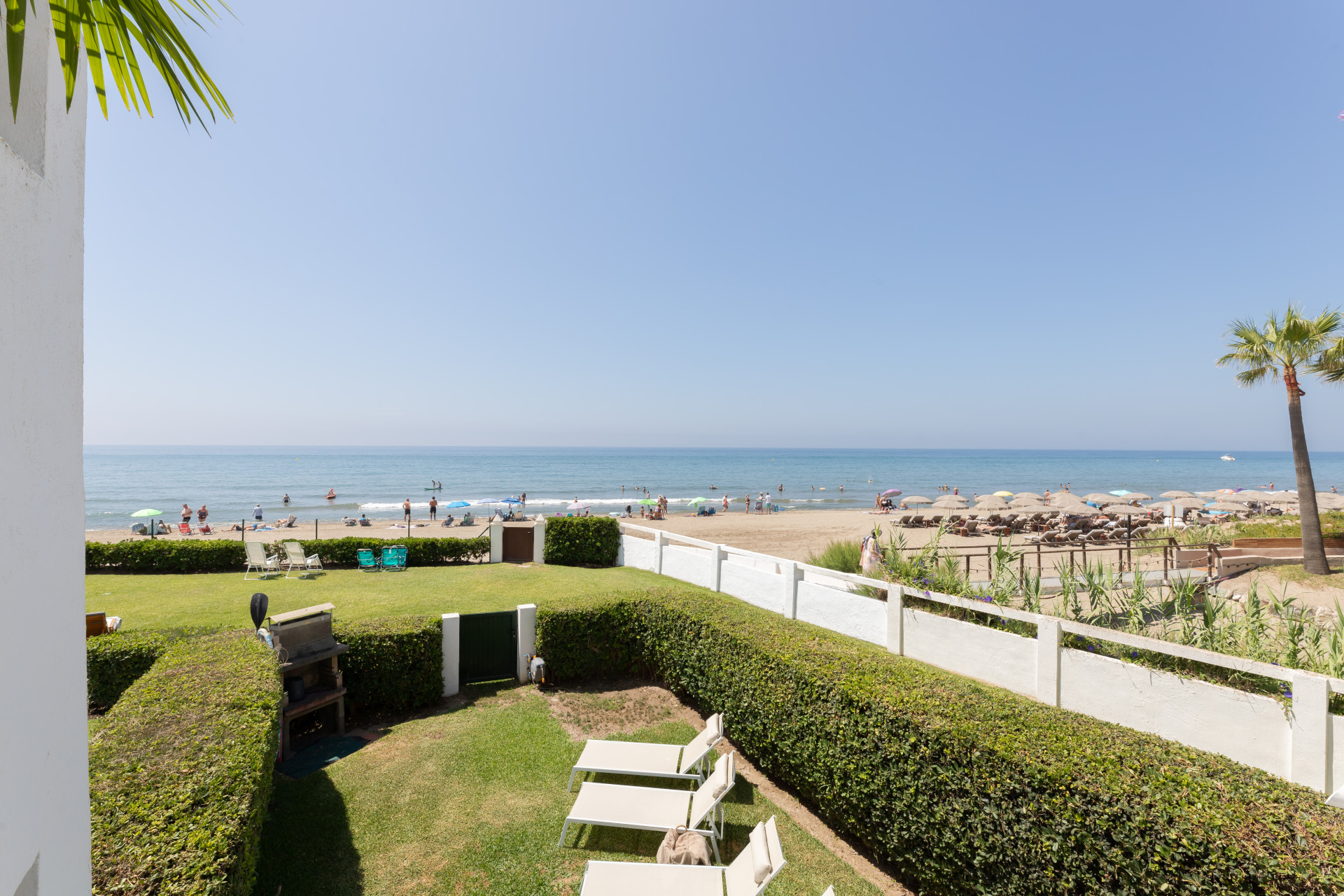 El Rosario
Marbella
Price

470 € Day

REF. Number

NF-00832TP

Tenure

Town House

Bedrooms

4 bed

Bathrooms

4 bath

Built area

270 sqm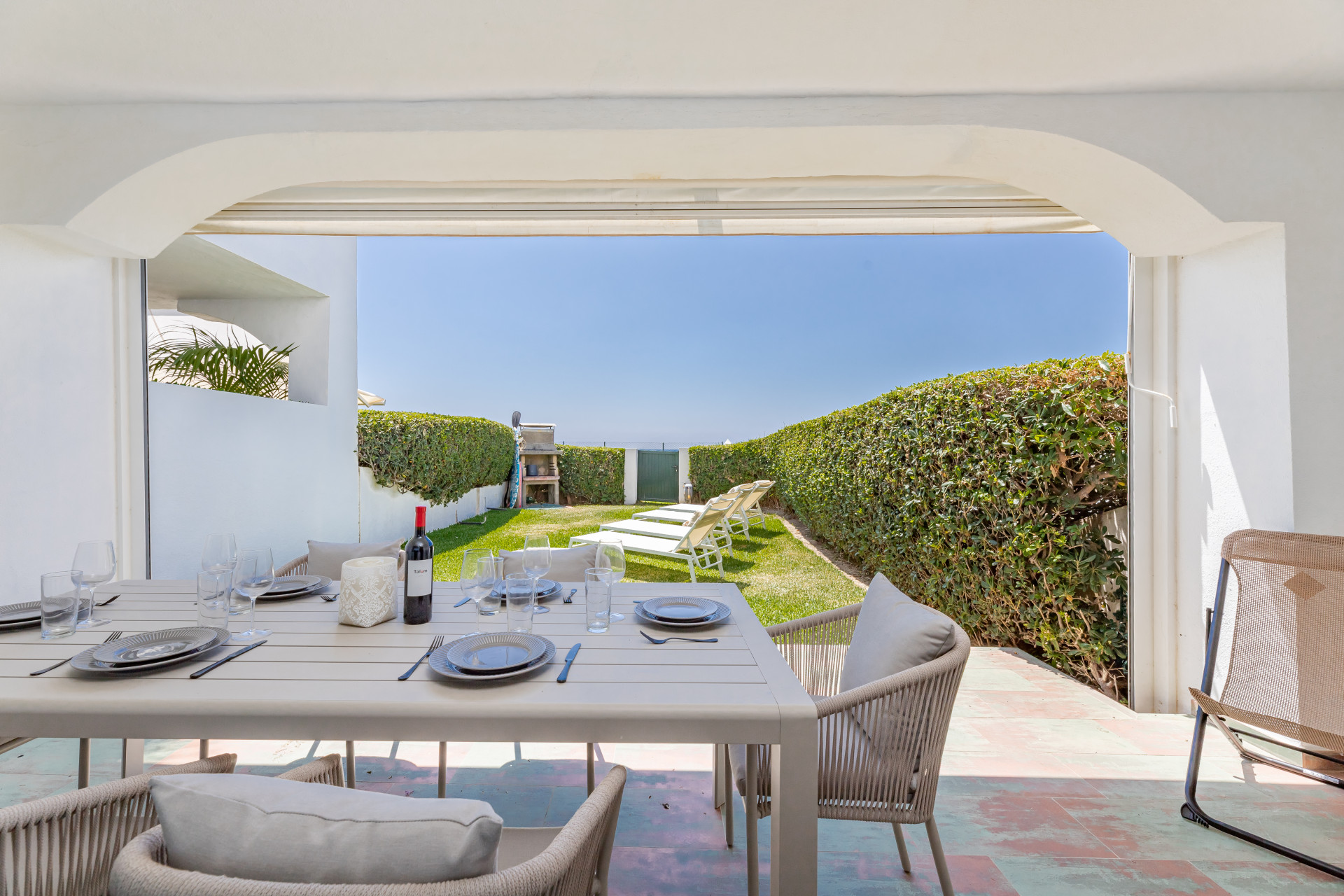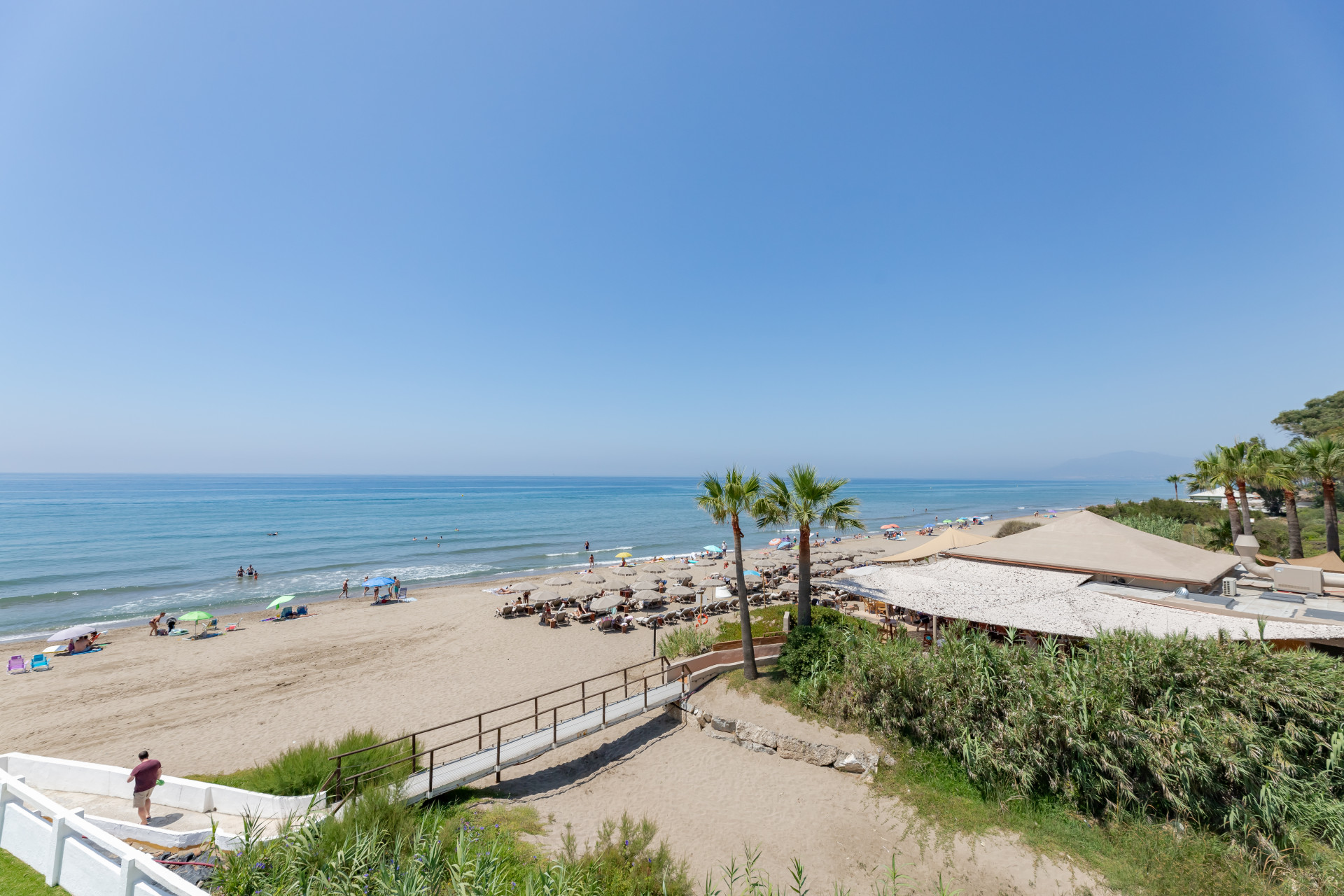 Nestled on one of the most pristine beaches of Marbella, El Rosario, this family-ideal townhouse is a breathtaking 4-bedroom frontbeach property that will steal your heart from the moment you lay eyes on it. This stunning gem offers the perfect blend of luxury, comfort, and beachside living that dreams are made of.

As you step inside, you are greeted by a warm and inviting atmosphere, with the sun-kissed walls and large windows drawing in natural light that dances across the elegant interiors. The spacious living area boasts stylish furnishings and offers mesmerizing views of the turquoise Mediterranean Sea, creating a sense of tranquility that instantly washes away any worries.

The fully equipped kitchen is a culinary haven, featuring top-of-the-line appliances, sleek countertops, and ample storage space, making cooking a delightful experience. Whether you're a seasoned chef or just enjoy the occasional meal prep, this kitchen will surely inspire culinary masterpieces.

One of the most coveted features of this paradise escape is the private garden. Imagine stepping out onto your lush green oasis, where fragrant flowers bloom and palm trees sway gently in the sea breeze. It's the perfect spot to savour your morning coffee, indulge in a good book, or host unforgettable al fresco gatherings with friends and family.

But the wonders don't stop there! The townhouse grants you access to a communal pool that beckons you to take a refreshing dip. With its sparkling azure waters, it's an oasis within an oasis. Spend your days soaking up the sun by the poolside, feeling the sand between your toes, and letting the worries of the world drift away.

The four bedrooms are your haven of comfort and serenity. Each is tastefully designed with attention to detail and features plush bedding, offering you a restful night's sleep after a day of beachside adventures.

And let's not forget about the location! El Rosario is renowned for its pristine beaches and breathtaking landscapes. Stroll along the golden sands, take a dip in the crystal-clear waters, or indulge in a variety of water sports and outdoor activities. Marbella's vibrant city center is just a stone's throw away, offering a mix of cultural experiences, gastronomic delights, and upscale shopping.

In conclusion, this 4-bedroom frontbeach townhouse with a private garden and communal pool in El Rosario, Marbella, is an absolute dream come true. Whether you're seeking a luxurious permanent residence or an idyllic vacation retreat, this gem is sure to exceed your every expectation. So, come and embrace the beachfront lifestyle and experience the essence of Marbella's charm and beauty in this exquisite townhouse. Your very own slice of paradise awaits!
Contact us
---
---